JOIN US FOR ONLINE SERVICES
Online is a great way to connect to Weekend Church Services at CCF. We invite you to connect with us through our live stream in the following ways:
Our Facebook Page – facebook.com/ccflive/live

Our Youtube Page – youtube.com/ccfliverancho. Look for a red LIVE icon.

Right here on our website using the WATCH link
Saturday at 5:00pm (Youtube Only)
Sunday at 9:30am (Facebook & Youtube)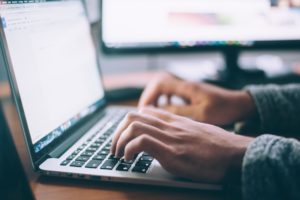 CURRENT SERIES:
Endurance brings to mind the difficult training athletes endure to be at the top of their game. Endurance is also seen in the stamina required for musicians & actors to perform well for long periods of time. The body has to learn how to endure in order to get stronger. The Bible doesn't say that because we are Christians we get to skip the hard stuff. As God's people we aren't promised a life without hardship. What God does promise us is that we aren't alone in our sufferings. God is with us - our help in times of trouble. We just need a little biblical endurance training!(Romans 5:1-5)
CATCH UP ON THE SERIES
WHAT TO EXPECT FROM CHURCH ONLINE
Weekend Services at CCF are hope-filled, and relaxed. Tune in online, engage in the comments section and be sure to let us know how we can be praying for you during this time either through our Facebook or Youtube feed, or through ccflive.org/share.
SHARE A PRAYER REQUEST WITH US