JOIN US THIS WEEKEND FOR OUR ONLINE SERVICES
Due to restrictions in place by our Local and State governments, we will not be gathering in person at our Rancho Cucamonga location through the months of March & April, but invite you to connect with us through our live stream in the following ways:
Our Facebook Page – facebook.com/ccflive and look for the red LIVE icon
Our Youtube Page – youtube.com/ccfliverancho and look for the red LIVE icon
Right here on our website using the WATCH link or ccflive.org/watch-online
Saturday at 5:00pm (English)
Sunday at 9:30am (English)
Sunday at 12:30pm (Español)
Scroll down to watch our most recent service.
CURRENT SERIES: I SEE YOU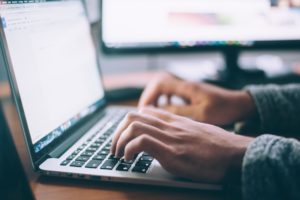 WHAT TO EXPECT
WHAT IS CCF LIKE?
Weekends at CCF are hope-filled, and relaxed. Tune in online, engage in the comments section and be sure to let us know how we can be praying for you during this time either through our facebook feed or ccflive.org/share.
WHAT DOES A TYPICAL SERVICE INCLUDE?
- The band will leads us in music and song (Approx. 20 minutes)
- Prayer / Announcements / Opportunity for Giving
- An engaging talk about Jesus from the Bible (approx. 30 minutes)
- Communion (the first weekend of the month)
WHAT ABOUT MY KIDS?
We believe that all ages are an important part of church community – and are working to make resources available online for our kids and youth during this time. Contact [email protected] or [email protected] for more details.
CURRENT SERIES: I SEE YOU
Jesus came, not only to see what God sees, but to do what God does. In this series we are learning have sight like God does, so those who need to be noticed, valued and loved will know that they are seen by us, and most importantly, Him.
Do you see Him? (John 5:19-20 NRSV)
We know this is a big change to giving in person, but we have tried to make online giving as easy as possible for you. Thank you for your generosity! Your partnership is so important during this time as we provide resource and support to so many in need.
If you are having trouble, let us know and we will follow up with you this week. Checks can still be sent to us at 11376 5th Street, Rancho Cucamonga CA 91730.
GIVE ONLINE